 Reckless servant hood stems from living a life that is not defined, scripted, or controlled by expectations.  If I am completely free from expectations and opinions I take criticism, ridicule, and misunderstandings far less personally.  I am able to serve unconditionally/recklessly even when my servant hood becomes like slavery with very little positive feedback.  Reckless servant hood is the most powerful factor for building morale, sustainable growth, efficiency, and loyalty among a leader's team and constituents.


A Unique, Climactic, & Decisive Approach To Building His Kingdom Come

BETTER WORLD

- Strategic Leadership Development Guide -

Effective leaders take a genuine interest in others.  They listen to the needs of others and they serve those needs.  They've transitioned from a place of using people to love things to a place of using things to love people. The end result is a better life, a better leader, a better church, and a better world."

- Elder, Deacon, Board Member Training & Education Models -

In order to reveal the heart of Christ, someone needs to bleed.  The depth and power of your leadership will stem from your ability to forgive.  The genuine leader internalizes pain and disappointment and releases it to the fiery mercy of Christ.  The spirit of Christ re-invigorates the leader with freedom, gratitude, and joy.  The process always begins with intense pain but ends with joyful transformation.  Outside of marriage no other structure refines a person more than leading.  In other words, leading an organization is often one of life's incredibly humiliating and frustrating endeavors, but it is also profoundly refining and an intoxicating challenge.  If you are called to lead you are called to be infused with the intoxicating wine of Christ.   Drink the cup.  You'll hate the pain but find great joy in the transformation.  Keep in mind – leadership without blood is dead.

- Implementation -

The ability to properly plan, collaborate, and produce hinges on the leader and team having an ongoing sense of restlessness and urgency.  Urgency, I repeat, urgency or a sense of urgency is the fuel for efficiency.

- Individual/New Ministry Plans -

- Budget & Finance -

- Workshops -

- Staff Recruitment -

  - Key Note Presentations -

- One-on-One Training -

CHUCH BUILDERS


       A Unique, Climactic, & Decisive Approach To Building His Kingdom Come



         209-663-0131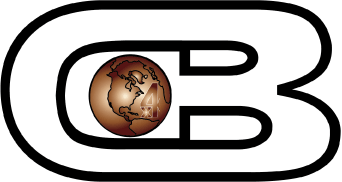 "CORE SYNERGISTICS" is a one year journey where our team partners with yours through all four

(Better Life, Better Leader, Better Church,) and now Better World approaches!

BETTER LIFE

- Role & Identity -

- Personal Alignment -

(D.I.S.C. / P.I.A.V. / V.A.K.)

- I Am Statements -

- Leadership History Quiz -

- A Theology of CBx4 -

(Better Life, Leader, Church,World)

BETTER LEADER

- Vision -

- Mission -

- Culture -

- Group Development

Vs.

Situational Leadership -

- Cues & Signals -

BETTER CHURCH

Strategic Plan

We believe God is more interested in, and people are more impacted by maturity and character than ability and skill.

1 YEAR TRAINING

WE COME TO YOU!

CALL FOR PRICING

USE THIS APPROACH OR CUSTOM TAILOR YOUR OWN

(Call for custom pricing)